Unshaven is Unbathed - women protest against unclean stubble
I was lucky one to get the slot and be a part of 12 special couples who gets pampered by
Naturals - India's No.1 hair and beauty salon
, where men gets a premium shave with a complete makeover and women gets to enjoy the exotic foot massage with blogging it Live.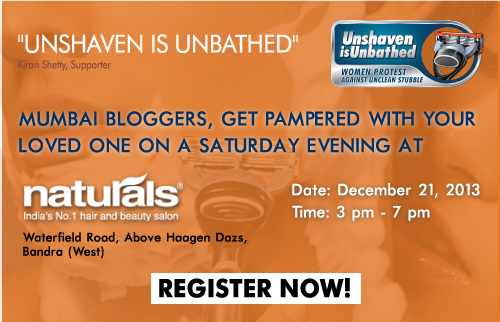 Me and my husband are slotted for 3- 4PM and we were invited by Harish and Blogadda team.
Enjoyed the exotic foot massage and my husband is still on the way of getting makeover.
Hope after the makeover, I can cherish the 8yrs back memories back again.
Unshaven look of my husband gonna get a complete makeover and am waiting for the new look.. Will post soon the snaps of that...